You think you're ready to buy a house in East Dallas  and you know you want one that's already been remodeled because either you don't know the first thing about home improvements or, if you do, you really don't have the time for a big project. You need a home that's turnkey, or move-in ready, and you've heard nightmares about people buying remodeled homes that looked good, but it turns out that the remodel work was actually subpar. 
In this video, I'm going to share 9 tips to help you avoid buying a home that's just lipstick on a pig so that you feel more confident about going and looking at houses, and talking to the inspector about their findings once you have the house under contract. 
Be sure to watch or read to the end because the last tip I give is actually the one that's the most empowering for any home buyer.
Tip #1
Ask your agent to look at the MLS history on the house. This will give you an idea of when the current owner purchased the home and how much time they actually put into the remodel work. Looking at previous listings in MLS also helps you to see what the condition of the home was like before it was remodeled. 
Tip #2
Carefully review the seller's disclosure before viewing the house, or submitting your offer. Again, the seller's disclosure is usually posted in MLS and can be easily accessed by your agent. You want to look for things like whether or not the seller has actually lived in the house. Has it ever had foundation work? If so, who did the work and is there a transferable warranty associated with that work? Was any of the work done with or without permits from the city? Most importantly, if the seller purchased the home within the last 5 years, they should provide the inspection report from their purchase. Read it!
Tip #3
Run a search through the City of Dallas website to see the permit history on the home. Information on any permits pulled for work on any property are posted for public consumption. Click here to search permits in Dallas by property address. You'll not only see when the work was done, but also the vendor who did the work, and the estimated value of the work.
Tip #4
Know that most work that is done on homes in Dallas is not permitted. If you do find a property where the electrical, plumbing, HVAC, roof or any other work was permitted, then know that you've found a unicorn and you should probably consider looking at it. If the work was permitted and the permit was closed out, that means that work has been done to meet current code. Again, congratulations, you've found a unicorn!
Tip #5
If what you can see with your eyes doesn't look good, then what you can't see with your eyes probably wasn't done well either. I'm talking about the stuff that's behind the walls, or in the attic or crawl space. Don't be afraid to walk away. Your agent can also submit feedback to the seller that the work just doesn't pass the smell test.
Tip #6
Once you have the house under contract, work with a good general inspector. When you book the appointment for the inspection, let the inspector know everything that you know about the house. Share the seller's disclosure, previous inspection reports and any information about permits  with them. Please make sure you also share any concerns that you have about the property so that they can look at those items in greater detail.
Tip #7
Plan on attending the inspection recap. This is crucial because it's your chance to ask the inspector any questions you might have about the property. It's also a time where you can physically see what the inspector is referring to in their written report. You need to have a clear understanding of their findings.
Tip #8
Don't just go off what the inspector says. If you feel like you need to have an electrician come out to examine the electrical system, book that appointment. If there are issues with the plumbing, have a plumber come out. This is helpful for a few reasons. First, the inspector is a general inspector. They are usually not experts on one or more of the systems in the house. Second, if there is additional work that needs to be done, the expert who is looking at the electrical or plumbing can provide you with an estimate of what does need to be done, and you can present that information to the seller when you negotiate repairs or ask for a financial concession in lieu of repairs. 
Tip #9
Don't be afraid to walk away if you think the house has more issues than you want to deal with, or what you're capable of dealing with, or if something just seems off to you. I guess what I'm saying here is to trust your gut. You're the one who will have to live in this home and pay for any future repairs, not your agent. If it doesn't suit your needs or standards, walk away.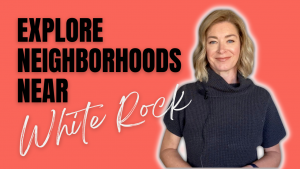 Now that you know what to look for when purchasing a home that's already been remodeled, you may want to check out some of my other blogs and videos that focus on buying a home and public schools around White Rock Lake.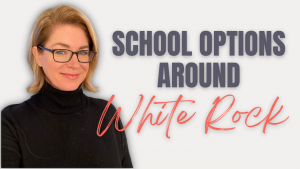 Thanks for stopping by! Please contact me with your comments and questions. I will respond! And stay tuned for more information that's meant to empower home buyers and sellers throughout the Dallas area.